LOW BONE DENSITY
HERE IS HOW YOU CAN HELP YOURSELF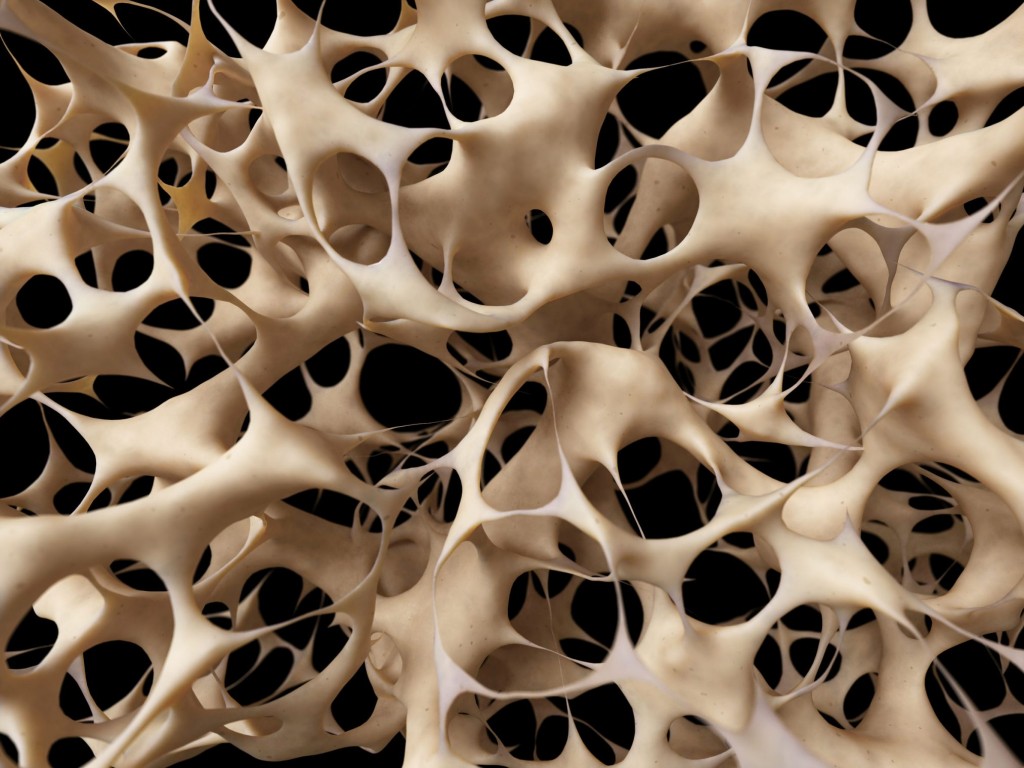 Are you suffering from low bone density?
Are either of your parents or grandparents suffering from it?
If it runs in the family, chances are you are susceptible to experience the same. However, there is no need to worry. You can take care of your bones and strengthen them by simple lifestyle adjustments, incorporating a few habits into your daily routine, and some basic exercises.
These are some of the things you can do to strengthen your bones and increase their density.
EAT VEGETABLES

Vegetables are rich in minerals which are found in our bones. By eating a variety of vegetables, you are replenishing those minerals in the bones and therefore preventing bone density loss. The greater your bone density, the less likely you are to experience issues like osteopenia and osteoporosis.

Vegetables are also rich in vitamins which help promote the production of bone-forming cells. The antioxidants found in vegetables can even help repair the damage that your bones may have already had.

EAT PROTEIN RICH DIET

Protein is not only essential for muscle formation, it also plays an important role in the absorption of nutrients, such as calcium, which your bones need. Research suggests that 100 grams of protein a day can help maintain a healthy bone mass and reduces the risk of fractures in old age.

BONE BROTH

Bone broth is being called the new 'super food'. It contains a variety of valuable nutrients that are otherwise lacking in our diet. More importantly, it contains these nutrients in the form that are easily absorbed and used by the body. Some of these nutrients include calcium, phosphorus and other minerals; silicon and other trace minerals; components of collagen and cartilage; glucosamine and chondroitin sulfate; and a number of amino acids including glycine and glutamine.It has a healing effect on the entire body but is especially beneficial for the bones. It re-mineralizes them, prevents aging of the bones, reduces joint pain and inflammation, and promotes strong, healthy bones. Just one cup of bone broth a day can help you reverse most bone related problems!

GET ENOUGH VITAMIN D

We have been culturally trained to avoid being in the sun and this has wreaked havoc on our health. Sun is the main source of Vitamin D which our bodies desperately need in order to perform some very basic functions. Vitamin D helps our body absorb and fix calcium in the bones. Though we can get some of this vitamin through food such as fish, liver and cheese, we still need ample exposure to sunlight—at least 30 minutes a day. A simple 30-minute walk daily while the sun is out can help re-mineralize the bones and heal low-density issues.

AVOID LOW CALORIE DIETS

There is a lot of controversy surrounding this topic. Some fitness experts swear by it, while others consider it extremely dangerous. Moderation is the key in any aspect of life. Low calorie diets in the long run slow down the metabolism, reduce muscle mass, and reduce bone density. When you are trying to lose weight, it is best to maintain a diverse and balanced diet in order to avoid negatively affecting your bones. This means a healthy quantity of vegetables, with protein and some healthy fats.

EAT FOODS RICH IN CALCIUM, MAGNESIUM AND ZINC

Calcium, magnesium and zinc are the unsung heroes of bone health. Without these minerals, your body cannot maintain healthy bones, no matter how healthy your diet otherwise may be. Daily consumption of these minerals is the key to avoid bone density loss in the long run. Likewise, if you are suffering from low bone density, increasing the intake of these minerals can help reverse the condition.Even though you can take supplements for these minerals, they are best absorbed through food. Some of the foods rich in these minerals are cheese, beans, almonds, seeds, yogurt, beans and lentils, spinach, seaweed, shrimp, and red meat.

WEIGHT TRAINING

Weight training is highly effective at improving bone density. It not only increases the muscle mass, it also helps strengthen the bones. You should always do weight training under the guidance and supervision of a trainer, at least until you have had some basic training. Overdoing the weight training too quickly when your body is not ready can have negative effects.

COLLAGEN

Collagen is a resilient type of protein molecule which makes up most of the structure of bone. Bone strength and resilience depends on collagen fibers, as well as calcium, several trace minerals, and vitamins D and K2, which act together to generate a strong, complex matrix structure. Hydrolyzed collagen has shown a positive therapeutic effect on osteoporosis and osteoarthritis with a potential to increase bone mineral density. Collagen supplements should not be taken as a primary treatment for low bone-density concerns, but they are definitely proving to be a great secondary supplementation.
You see, taking care of your bones is not that difficult or a lot of hard work. Simple lifestyle adjustments can help you re-mineralize your bones and lead a healthy, active and productive life.